Victoria Falls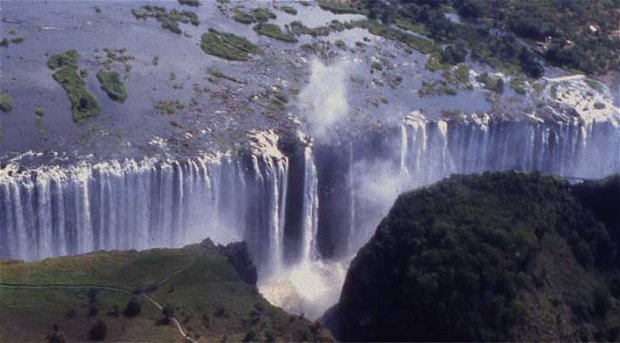 "...scenes so lovely must have been gazed upon by angels in their flight.." - David Livingstone on the Victoria Falls.
The Victoria Falls or Mosi-Oa-Tunya" in local language presents a spectacular sight as the Zambezi River flows down 100m into the Batoka Gorges.
The Victoria Falls extends a width of about 1700m between Zambia and Zimbabwe with most of it on the Zambian side.
The Victoria Falls Bridge tour
The Victoria Falls Bridge was part of Cecil Rhodes' unfulfilled Cape to Cairo railway scheme. Opened in 1905, it connects Zambia and Zimbabwe by road and railway.
Historical guided tours focusing on the construction are conducted on request.
Under the spray of the victoria falls
Swimming under the spray of the Victoria Falls is possible at certain times of the year when the water level is low. The activity is in the rock pools under the waterfalls, experiencing a spectacular view from the bottom of the Falls. It's an amazing experience and highly recommended!